Dear Target
- Thank you for selling the Magnum ice cream bars for $3.04 a box. Marsh and Kroger are crazy thinking that I'll buy them for $7.00 for the same box. While they are delicious and I could eat the entire box in one day, I still like to save my money and would never pay that much for something I know I can get cheaper.
Dear Magnum Ice Cream Bars
- Thank you for coming across the ocean to the US. I don't know what I'd do without your deliciousness. Please make a caramel and almond option together. I would love you that much more.
Dear Turkey Chicken Chili
- It's gonna be me and you all weekend long. Get in my belly.
Dear Boxes and Stuff
- Could you please pack, label and stack yourselves. You'd be making my life so much easier. Also, make sure there isn't anything I don't need to move to a new apartment in those boxes. Let's let go of some things that we don't really need. mmmkay?
Dear Universe
- I don't think we've been talking much lately. I'm sorry. I still love you. Let's make some things happen together this week.
Dear Future Husband
- Let's build forts together in the living room on rainy days. We can sit and read together and watch cartoons and cuddle in a pile of pillows and blankets. Also, I want a cat and a dog. Can you dig it?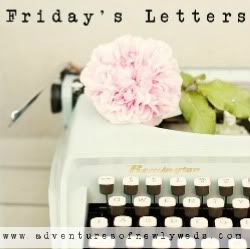 reading - A Storm of Swords by George R.R. Martin