A lot of the blogs I follow seem to do this link up on Sunday so I thought I'd jump on the bandwagon and give it a go this Sunday. Yup, sometimes I'm a follower.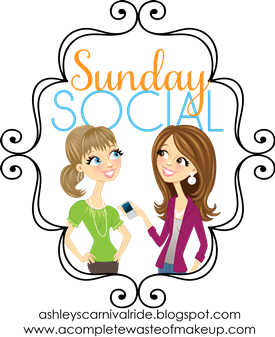 FIVE items you can't live without on a daily basis (water, food, shelter and clothing don't count) - my phone, lip balm, my glasses, a hair rubber band and music.
All time favorite book? Why? - The kinds with words and good stories are my favorite. It's really hard for me to choose one. I've read the Harry Potter series twice. I like to believe that Hogwarts and another realm actually do exist on a plain that we can't see. I'm currently reading the Game of Thrones series and am enjoying it. I like The Hunger Games as well and devoured those.
Something you'd like to accomplish before the end of 2012 - I'd love to be able to support myself from crafting full time.
If you could go back and relive any year of your life which year would it be? - I'm okay with where I have ended up even though the journey hasn't been the greatest. I think if I went back and relived a year I might end up changing something and thus changing my journey.
What do you wish people knew about you without you having to tell them? - It's not that I'm being mean, I just generally don't like new people at first. (this is more so in person than online). A friend of mine came up to me before we were friends and said hey, I know you. I looked at him, said okay and turned away. I was also taking money at an event so I had to keep track of that, but in all honesty, that would've been my response in a normal situation as well. We're friends now though.