Changing it up today. I normally do High 5 for Friday (H54F) with From My Grey Desk, but decided I wanted to give Friday Letters with
Adventures of Newlyweds
a go.
Dear Days Off - Do you have to end so soon? Let's get crafty together and make the most of what we've got left okay?
Dear Strangers - Just because you've seen me on the bus a few times doesn't mean you should ask me if I still work at a particular place. I don't know you, do you realize how creepy stalkerish that sounds? Creeper. Also, I don't care that you like my tattoos, you can't even see what they really are from that far away. Go away. Lastly, thanks for coughing on the side of my face with your smokey disgusting breath.
Dear Sneakers - It was good to put you on again this morning for the first time since the 5k. It sucks that you're still dusty from the color, but I suppose that will all eventually go away right? Please say yes.
Dear Future Husband - Have we met yet? If not, will it be soon? I'm waiting for you. But no rush if you're not ready.
Dear Leasing Office - I called on Wednesday to see about coming in on Friday to see a 1 bedroom and you said okay. When I walked through the rain and cold to the office you said there was nothing available for 60 days. I bet you knew that when I called or that you had only a few left. Why couldn't you tell me that?
Dear Rain - Thanks for stopping as soon as my errands were all done and I got back home. What's up with that? It's cool though. Walking around in the rain makes you stronger.
Dear Universe - Do you want me to hold off on finding a new place? Do you have some other plans for me? That's cool if that's the case. I kinda hope not. Gimme a sign.
Dear People Looking for a fun
Bear Hat
- This
bear hat
is perfect for you. You should buy it. I will love you long time. You can also use it as part of a halloween costume.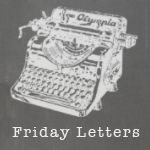 Finished - Is Everyone Hanging Out Without Me? by Mindy Kaling
Reading - A Storm of Swords by George R.R. Martin