Oh look, it's the third Tuesday of the month. That must mean it's time for
Me, Myself & I
.
Stella - January 2011
What is your favorite season? Explain. - It's a toss up between Spring and Fall. I like fall because the summer temps are cooling down and I can dig out all my cardigans and hoodies and it's time for hot cocoa and cuddling up under the blankets. I like spring because we're coming out of the dark and dreary winter and the days are getting longer and it's warming up and it's time to break out the dresses and sandals. You can start planning picnics in the park and lounging in the grass. It's not too hot. It's just right.

Talk about a moment that changed your life. - I don't think there was one moment that has changed my life. I think who I am and where I am today is a result of many things that have occurred throughout my life. I've been hurt. I've been homeless. I've had my ups and I've had my downs. I don't have children and I haven't gotten married yet. My life just is.
If you could be a Crayola crayon color, what would you be and why? - If I could be a crayon color I would choose not to be one. I'd much rather just be me. I mean come on, not everyone treats their crayons nicely. They get tossed around, melted, used up and what not.

Describe yourself as a superhero. Superpower? Name? Sidekick? - I'd be Craftarella and my superpower would be the the ability to repurpose waste into anything imaginable. Yeah, I don't know. I really just want to be able to fly or travel through time and space. My sidekick would be Tard the Grumpy Cat.

If you had all the money in the world and could only shop at 3 stores, where would you shop? - Are we talking about just clothing stores? Shopping in general? What kind of shopping is this in reference to? If it's shopping for clothing and shoes then my top 3 choices would be Nordstrom, Target and American Eagle. Nordstrom would cover upper lady part holders, seasonal trends, outwear and shoes. Target is good for basics and other fun stuff. And American Eagle because I love their undies and tanks. You didn't ask why, but I thought I'd tell you anyway.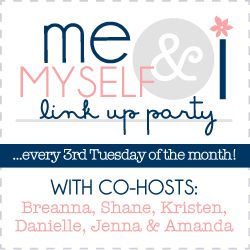 reading - A Storm of Swords by George R.R. Martin