I haven't done one of these since OCTOBER!!! It's madness I tell you, MADNESS!!!
keiko (self portrait) circa february 2012
Do you celebrate St. Patty's Day? How? - Not really. I've probably been out once or twice though.
It's March which means spring break! We want to know how your spring break went or if it hasn't happened yet, what will your spring break consist of? - I don't like how this question pretty much assumes that you're still in school, but I'll play nice and answer it anyway. I'm actually going on vacation the first week of April and am headed out to sunny California to visit friends and hit up Disneyland for the FIRST TIME EVER. (this also means I'm looking for guest bloggers, email me)
A Zombie Apocalypse happens and you're stripped of all your luxury items. What beauty product would you miss the most? - Lotion and lip balm. Dry skin/lips is the worst.
What is the one cause that you feel most passionate about? - Not even gonna lie...I don't. I think there are a lot of things that shouldn't happen (abuse of any kind animal and human, homelessness, etc.) but I'm not passionate about them. I do what I can when I can though. I'm not a complete asshole. I have compassion.
What's the #1 most played song on your iPod? - Do For You by heavY
Tomorrow is the first day of spring. Yay!!! I just hope the weather here decides to follow along and become spring as well. Check back tomorrow to see what's on my wishlist for spring. Maybe there's something on there that you'll be able to help me accomplish.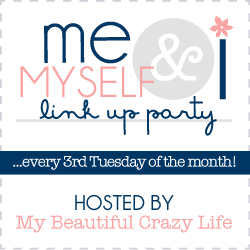 reading - Miss Peregrine's Home for Peculiar Children by Ransom Riggs
This post brought to you in part by: