While I'm out on the left coast I asked a couple of my favorite blogger ladies if they wanted to guest post. If you don't know Yen, she blogs over at
Green House on Top of the Hill
(woo that's a mouth full) and she shares a lot of yummy recipes on her blog. I think today's recipe would be good if you participate in Meatless Mondays. Be sure to stop by her blog and say hello.
So, Melissa is currently away in la la world of sunshine and palm trees and I have decided to crash her blog for the day. I'm Yen and I blog over at
GHOTH
. No, not
goth
in the music, but it's short for Green House on Top of the Hill. I blog mostly about food and that's what I'm here to share!
So, Melissa and I met over at
Evani's
Let's Get Physical link up sometime last year. We're always looking to eat healthier and today I'm excited to show you a quick, simple, one pan meal. I personally devoured this as is, but you can serve it as a side too.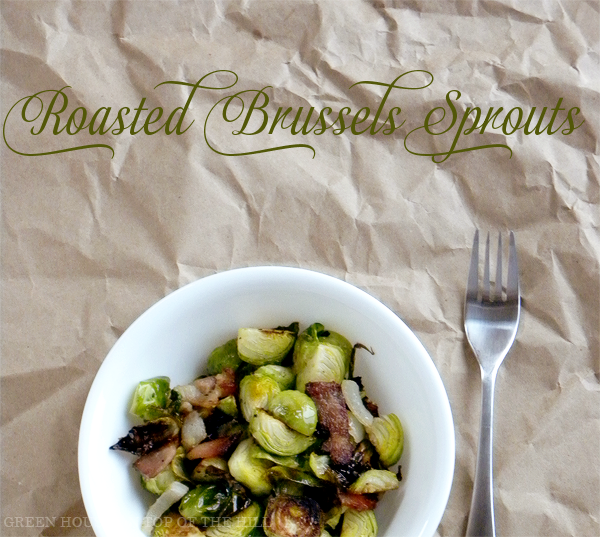 Yes, roasted brussels sprouts. I've never ate brussels sprouts as a kid, so I don't have horror stories to share. When I finally tried it last year, my husband and I could not get enough! These itty bitty cabbages are heavenly roasted with just a bit of olive oil, sprinkle of salt and pepper and that's it. You know those days when you don't want to cook but you also don't feel like driving anywhere? Yea, that was me today. Instead, I quickly whipped this up. Trust me, if my husband likes roasted brussels sprouts, then you know it has to be good!
Hop on over to my
blog
to grab the
recipe
!
Thank Melissa for letting me guest post on your today and hope you see you guys there!
reading - book title by author
This post brought to you in part by: