I skipped over last month's update. I don't know why I didn't update. Oops!. Linking up with Rima from
Bolu by Rima
for 12 things. You can go back to
this post here
to see my 12 things list. Or you can just read down below.
take a vacation to California
read 50 books
create a vision board
buy a bicycle
run a 5k and 10k
lose at least 34 lbs
get a check up
eat vegetarian for a month
register issa.ino as a business
make issa.ino my ONLY job start a large quilting project
get issa.ino organized for the holidays
apply to a large craft show
Here's my progress:
I changed 10 to suit my current 100 Quilts, 100 Kids project. At this point in the game issa.ino won't be my only job unless I end up with a huge contract to work on my own from home or win the lottery or something.
37 books down and 13 to go. According to good reads I'm ahead of my goal by a couple of books. I've started reading a couple of books that are slow going. I decided to start a sub goal of reading at least 5 hours a week.
I've been adding notes to my vision board. Most recently I've added the qualities I'd like to possess. My dream self. I want to be kind and driven and inspiring and strong (physically & mentally). I know that I am already a lot of these things, but I want to work on them and be the best me I can be.
Still working out. I think I might be down a total of 3 lbs. 31 more to go. I don't know if it's it's possible to do that in 4 months, but I can try.
I thought about hopping on Craigslist to look for a bicycle even though I'd only have a couple of months left to ride this year. But that's better than nothing right?
I've started making hats for consignment and hope to get a box sent out by the end of the week. Then I'll start hoarding yarn to make more hats and cowls. I'm going to apply for the Handmade Promenade Holiday Pop Up Shop again this year.
My vision board will never be complete. I will always be adding to it and changing things around. I feel like I can really just cross that item off my list. Maybe at the end of the year I will.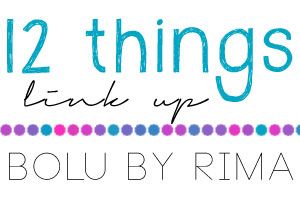 reading - Cocktails for Three by Madeleine Wickham
This post brought to you in part by: