Rima from
Bolu by Rima
says it's that time again. Actually she said it a few days ago and I'm just now getting to it. Either way...it's time to update our 12 things list. You can go back to
this post here
to see my 12 things list. Or you can just read down below.
take a vacation to California
read 50 books
create a vision board
buy a bicycle
run a 5k and 10k
lose at least 34 lbs
get a check up
eat vegetarian for a month
register issa.ino as a business
make issa.ino my ONLY job
get issa.ino organized for the holidays
apply to a large craft show
Here's my progress:
I ALMOST bought a bike this month. My coworker offered his bike to me for $40 and I really wanted to buy it, but ScruffyNerdy told me not to. He said it wasn't a good bike. Plus I need that extra $40 to spend in California while I'm on vacation. (another item I'll be able to mark off my list)
9 books down and 41 to go. I've been reading a lot of teen vampire fiction lately. Quick, mindless reads. Reading is an escape for the most part for me. I'm not looking for the great American novel when I read, just something that will keep me interested and give me something to get away.
I'll be starting training this month for my next 5k. I hope we get some good weather soon so I can get back outside.
I'm in a bit of a craft rut. I'm not sure where I want to take my shop. Not sure what to do.
So nothing to cross off this list for March. Come April though I'll be able to mark off at least one item for sure. Now let's head over to Rima's blog and link up.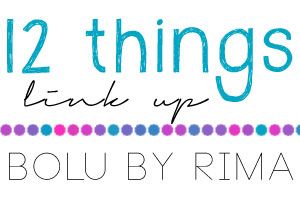 reading - Miss Peregrine's Home for Peculiar Children by Ransom Riggs
This post brought to you in part by: