It's that time again. Linking up with Rima from
Bolu by Rima
for 12 things. You can go back to
this post here
to see my 12 things list. Or you can just read down below.
take a vacation to California
read 50 books
create a vision board
buy a bicycle
run a 5k and 10k
lose at least 34 lbs
get a check up
eat vegetarian for a month
register issa.ino as a business
make issa.ino my ONLY job
get issa.ino organized for the holidays
apply to a large craft show
Here's my progress:
Look at that I marked another item off my list.California was AWESOME! And I can't wait to go back. It really was a good trip that I really needed.
16 books down and 34 to go. I finished 7 books in like 8 days. Do you ever read a series of books and then a few years later wonder what the characters are up to as if they existed in real life and the books were just like reality tv for them.
I've started working on my vision board. I've been writing goals and things I want on sticky notes and sticking them up on my board to look at every day. I'd say that's a decent start.
One thing crossed off my list this month. I'd like to mark off another next month. We'll see how that goes. Now let's head over to Rima's blog and link up.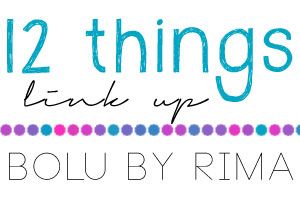 reading - We Thought You Would Be Prettier by Laurie Notaro
This post brought to you in part by: