Rima from
Bolu by Rima
tells me it's time to update our 12 things list and when she tells me it's time to do something, I do it. Okay, maybe not all the time, but this time yes.
You can go back to
this post here
to see my 12 things list. Or you can just read down below. I'll leave that up to you.
take a vacation to California
read 50 books
create a vision board
buy a bicycle
run a 5k and 10k
lose at least 34 lbs
get a check up
eat vegetarian for a month
register issa.ino as a business
make issa.ino my ONLY job
get issa.ino organized for the holidays
apply to a large craft show
Here's my progress:
saving up for California, the plan is to head out the first week of April. Wanna help me get there? Check out my etsy shop. Use the code FUZZY for 25% off all things made of yarn.
2 books down and 48 to go. I'm almost done with book number 3.
creating a vision board is one of my goals for January so that will be started by the end of this month/week. (BTW, Friday will be the January recap and February goals list, come link up)
I've chosen the 5k I want to run. It's called the Bunny Hop or something like that. I'll have more information next time.
next month I plan to eat vegetarian for the whole month. I've already started to gather fake meat to eat and am currently trying to eat the little meat that I have left in my freezer.
I think I've got a good start to my goals. I can't wait until I start to actually cross items off my list. By next month I expect to cross off at least two. Maybe more. We shall see. Now how about you head over to Rima's blog and link up.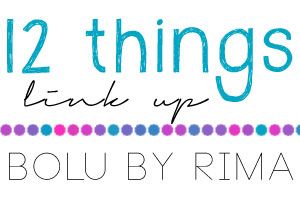 And just for shits and giggles here's a picture of a hair style I was messing around with this weekend. I love it the curliness of it. This will be my new special occasion hair. I think it'd be more amazing if it were fire engine red. Ha!
reading - the perks of being a wallflower by stephen chbosky
This post brought to you in part by: